Contact our Medical Professionals
Your appointment request is not guaranteed until you receive confirmation from our WMG office.
The physicians at Wisconsin Medical Group have the necessary expertise, training, and experience to offer treatment to patients with hand injuries. We use a unique practice and have a vast knowledge of the legal claims process. Our institution frequently treats patients who have the intention of making a legal claim.
Each Milwaukee hand injury physician at our organization is properly equipped to tackle any insurance agency requests. Given that you or a client has suffered a severe hand injury, please call us right away to schedule an appointment.

Schedule Appointment
Treating Hand Injuries in Milwaukee, WI
The human hands and wrists are made up of many different bones, ligaments, nerves, tendons, joints, and blood vessels. A hand injury can damage those parts and cause pain, bruising, inflammation, or other symptoms. A hand injury can result from any number of events including:
Repetitive strain from typing for too long, lifting heavy objects, playing sports, etc.
Bending fingers or wrists too far backward (hyperextension)
Using the hands to block a sudden fall
Severe knocks and blows
Jamming the fingers
Lacerations
Thermal burns
Chemical burns
Frostbite
Infections
Foreign body
Fractures and dislocations
High-pressure infusion from a grease or paint gun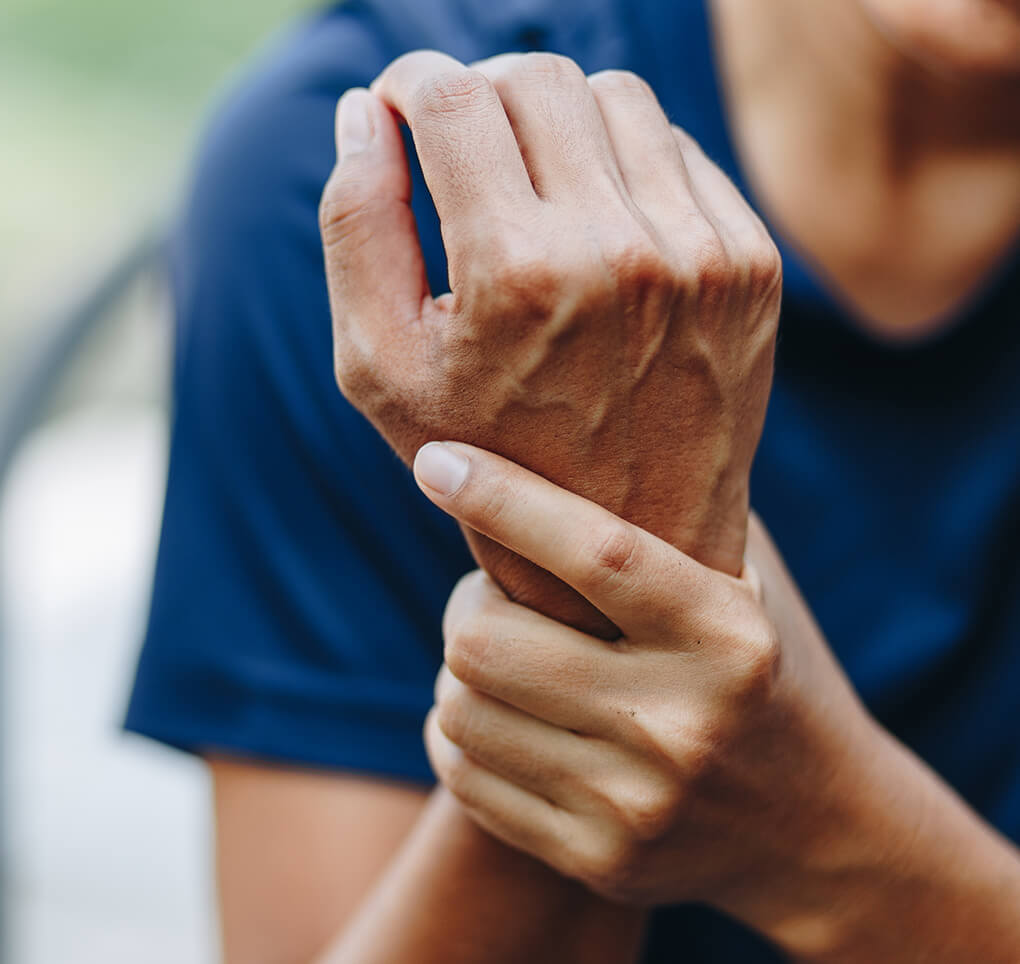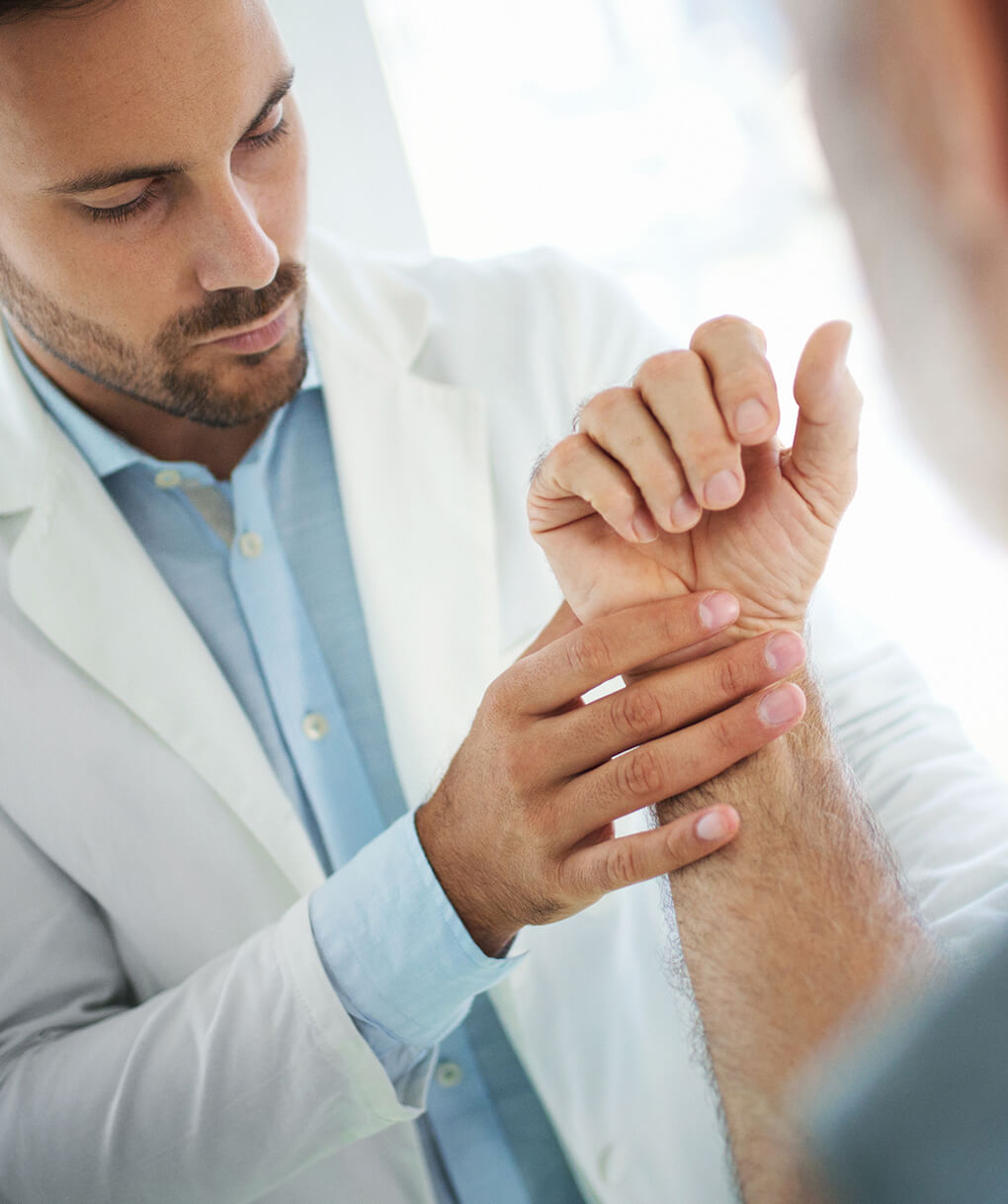 Some of the symptoms of a hand injury are:
Tenderness
Numbness
Weakness
Bleeding
Limited range of movement
Loss of strength
Deformity
Local warmth
Swelling
Change in skin texture
Blistering
Anybody with severe hand injury symptoms should seek medical attention immediately. Delayed medical intervention can increase the chances of incurring devastating injuries.
Any cuts or lacerations, which may need stitches to fix, warrant a medical assessment. Additionally, fractures, dislocations, and amputations need immediate medical evaluation. A wound resulting from the bite of an animal or human also needs prompt medical care, because a serious infection might arise.
Depending on the severity of the injury, follow-up or ongoing care may be necessary. By seeing a qualified physician right away, a patient can receive the treatment they require to recover from the injury.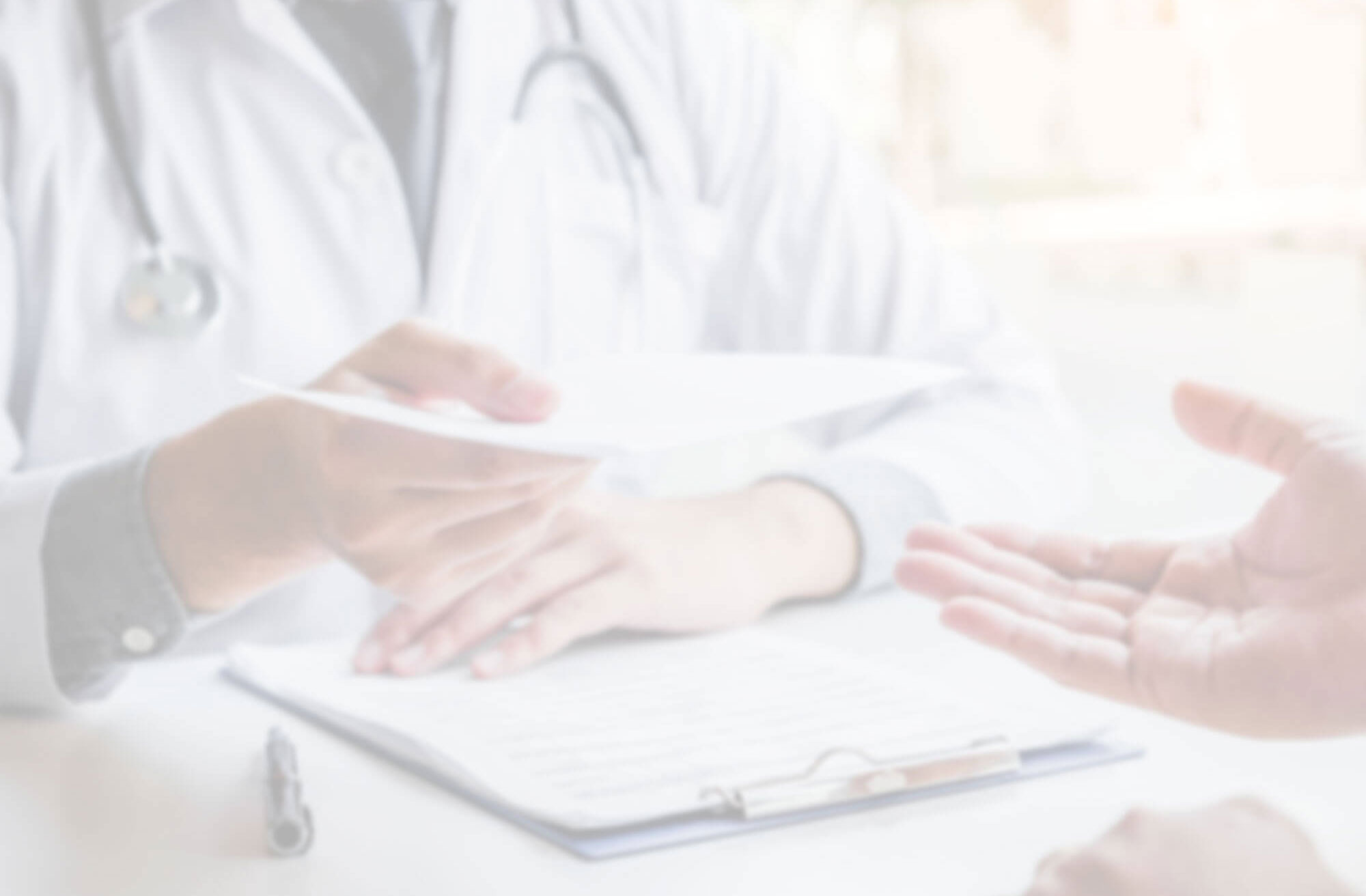 Personal Injury Physician for Patients with Hand Injuries
A person can sustain a severe hand injury in an accident, at the workplace, or because of somebody else's negligence. In that case, the person will require financial support to pay for their medical expenses and other costs associated with the injury. Unfortunately, doctors at times create huge issues for personal injury lawyers and law firms representing victims.
Careless or insufficient record maintenance by medical practitioners makes it hard to pursue legal claims. Skillful Milwaukee personal injury attorneys know that insurance firms seek any possible justification to refute claims or decrease the settlement amount. Our Milwaukee, WI hand injury medical professionals work directly with attorneys and law firms. Thus, we'll ensure all your treatment is well-documented to enable you to pursue fair and full compensation.
Book an Appointment with a Competent Milwaukee Hand Injury Doctor
Wisconsin Medical Group has physicians that have undergone special training to treat the full range of hand injuries. Under our care, you or your clients are guaranteed high-quality medical services to attain full recovery.
If you or a client has suffered a severe injury to the hand, don't hesitate to contact us today to make an initial medical appointment. Our offices are located across the greater Milwaukee area, and we are dedicated to offering outstanding medical services to Milwaukee patients.