Contact our Medical Professionals
Your appointment request is not guaranteed until you receive confirmation from our WMG office.
What You Need to Know About Whiplash Injury Doctors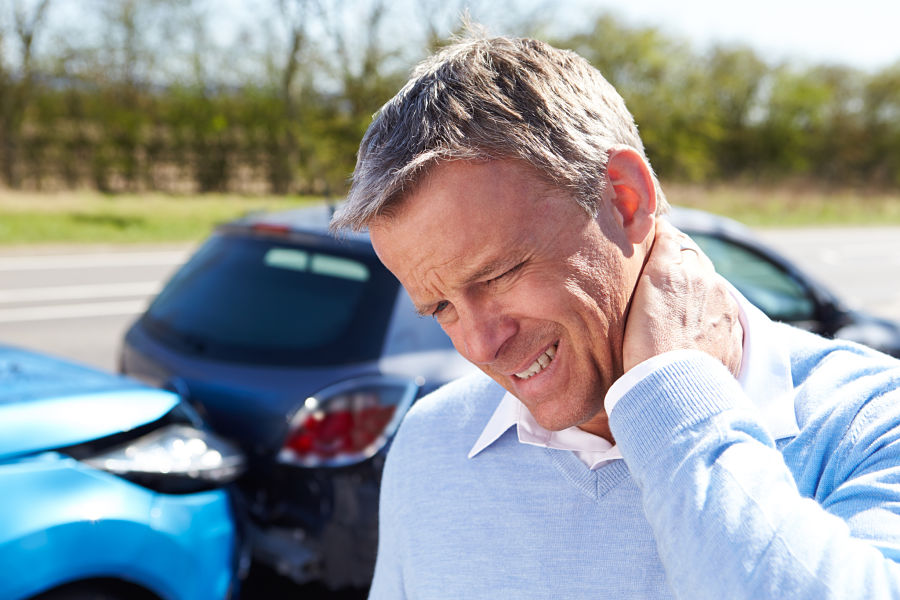 At Wisconsin Medical Group, our doctors have the training, experience, and aptitudes needed to provide treatment to whiplash injury patients. We utilize special methods and are highly aware of the legal claims procedures. Our center often offers treatment to patients who intend to make a legal claim for their injuries.
Our Milwaukee personal injury physicians for legal professionals are well-trained and equipped to deal with any claims for insurance. If you or a possible client has incurred a whiplash injury, please get in touch with us immediately to book an appointment.
Treating Whiplash Injuries in Milwaukee, WI
Whiplash is an injury that occurs on the neck because of forceful and quick back-and-forth motion of the neck. The rapid movement may injure bones, ligaments, muscles, nerves, and other neck tissues. It usually happens during rear-end auto accidents, but it may also be caused by sports accidents or other physical trauma.
Many whiplash victims are able to recover within several weeks through a treatment plan that comprises painkillers and exercise. But, some persons suffer chronic neck pain and other extreme complications.
The signs and symptoms of whiplash typically include:
Pain and stiffness in the neck

Pain that gets worse with neck motion

Loss of range of movement range in the neck

Headaches that frequently begin at the bottom of the skull

Shoulder, upper arm, or upper back tenderness or pain

Arm tingling or numbness

Lethargy

Dizziness
A few people also experience the following symptoms:
Blurred vision

Sleep disturbances

Trouble concentrating

Ringing in the ears

Irritability

Memory issues

Depression
The risk factors for a worse whiplash injury outcome include:
Being of older age

Having existing pain in the neck or lower back before the whiplash injury

Having suffered whiplash before
Any person with whiplash injury symptoms ought to seek prompt medical intervention. If medical help is not received early enough, the odds of having devastating injuries go up.
Personal Injury Doctor for Patients with Whiplash Injuries
An individual can suffer a whiplash injury because of an auto accident, physical assault, workplace accident, or negligence of another person. The person will need financial support to cover their medical bills and other expenses linked to the injury. Sadly, sometimes physicians create complex problems for personal injury attorneys representing whiplash victims.
Inadequate or improper record maintenance by healthcare personnel makes it difficult for victims to pursue claims legally. Competent Wisconsin personal injury lawyers are aware of how insurance agencies seek any possible loopholes to turn down or reduce settlement amounts. Our Milwaukee personal injury physician for legal professionals work hand in hand with law firms and lawyers. Hence, we will make sure all your treatment details are recorded properly to allow you to pursue just and complete compensation.
Schedule an Appointment with a Skillful Whiplash Injury Doctor
At the reputable Wisconsin Medical Group, we have physicians that have gone through thorough training to offer treatment for whiplash injuries. Under our care and guidance, you or your clients are assured of top-notch healthcare services for optimal recovery.
If you or your legal client has sustained a severe whiplash injury, don't be reluctant to call us to book an initial healthcare appointment. Our medical offices are across the greater Milwaukee region, and we are highly committed to providing exceptional help to Wisconsin patients.